A smallscale production gives us the opportunity to perform rigorous control checks during the process of cultivation and care of the olive fruit.

The particular characteristics and quality of Dellagrazia Extra Virgin Olive Oil are guaranteed through the use of modern techniques and methods during the picking process of the olive fruit, its transport to the olive press in specially ventilated crates and the immediate extraction of the olive juice.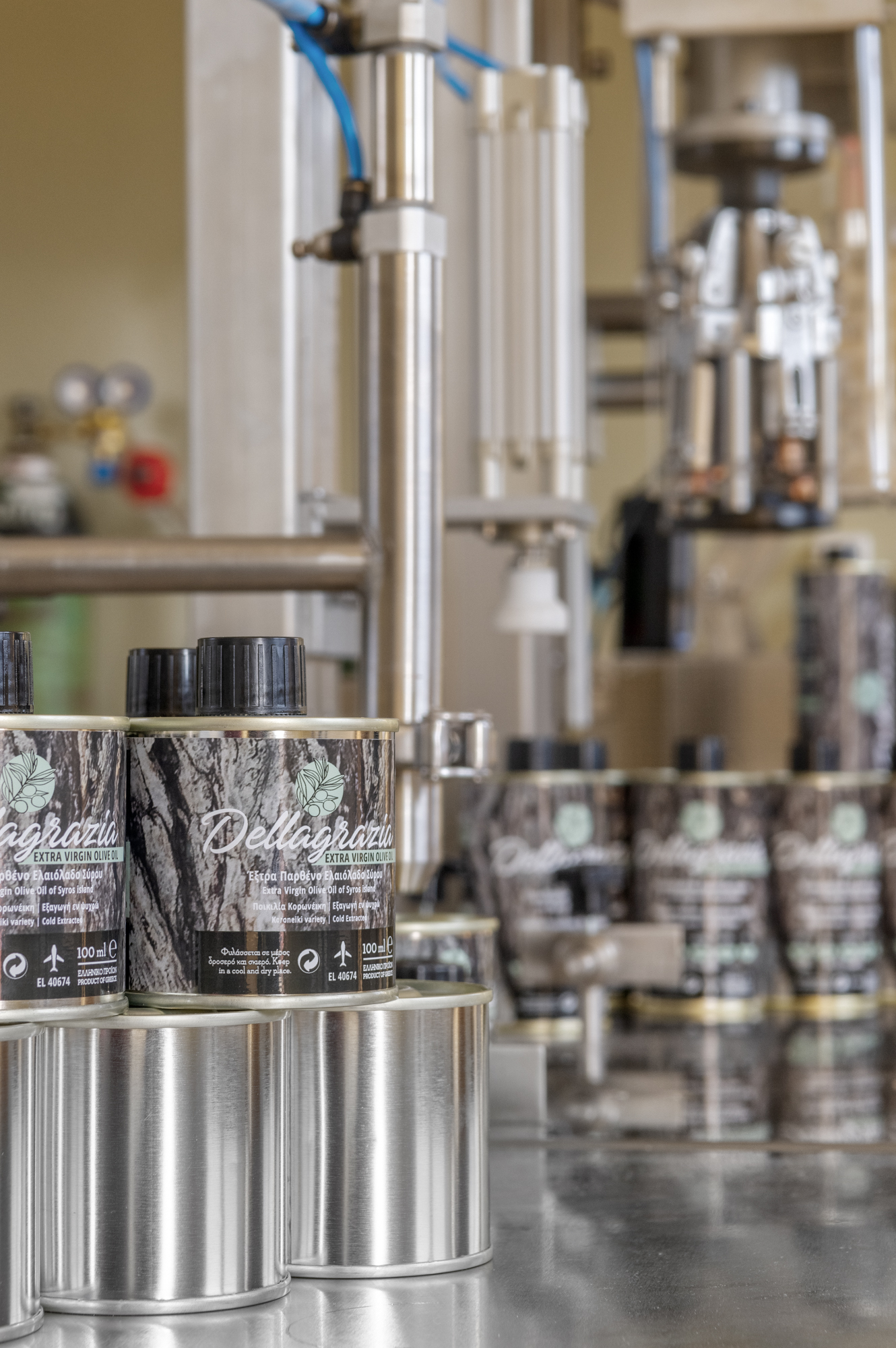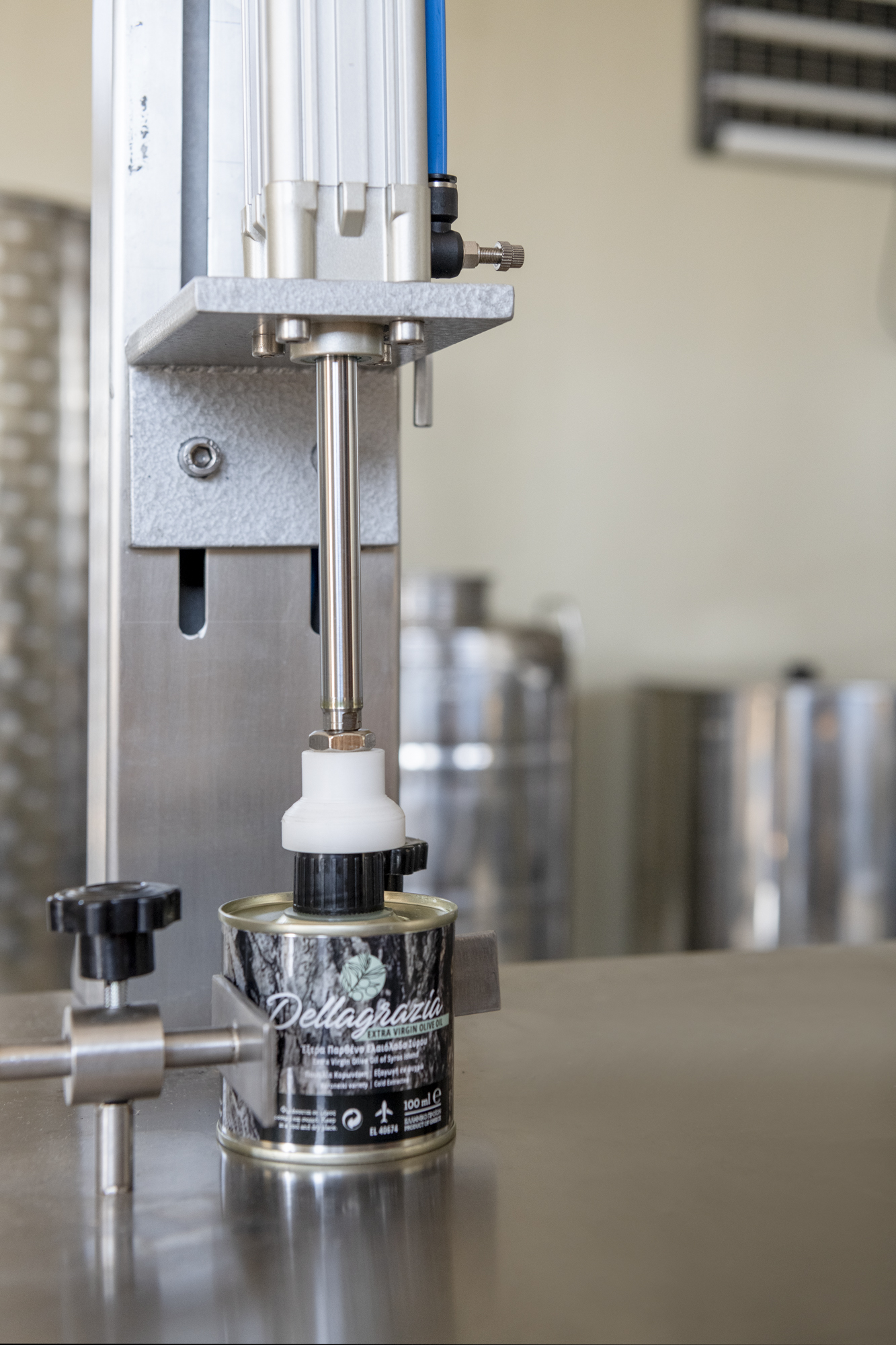 Olive oil extraction, the stage following the picking of the fruit, takes place in a modern olive press with the use of new technology machinery under conditions of high quality control and hygiene at temperatures not exceeding 27o Celsius. Dellagrazia Extra Virgin Olive Oil's high quality properties are protected and maintained thanks to the immediate storage of the olive juice in airtight containers at temperatures below 16o Celsius. The olive juice remains in these containers until it is completely separated from solid substances without filtration through the process of natural sedimentation.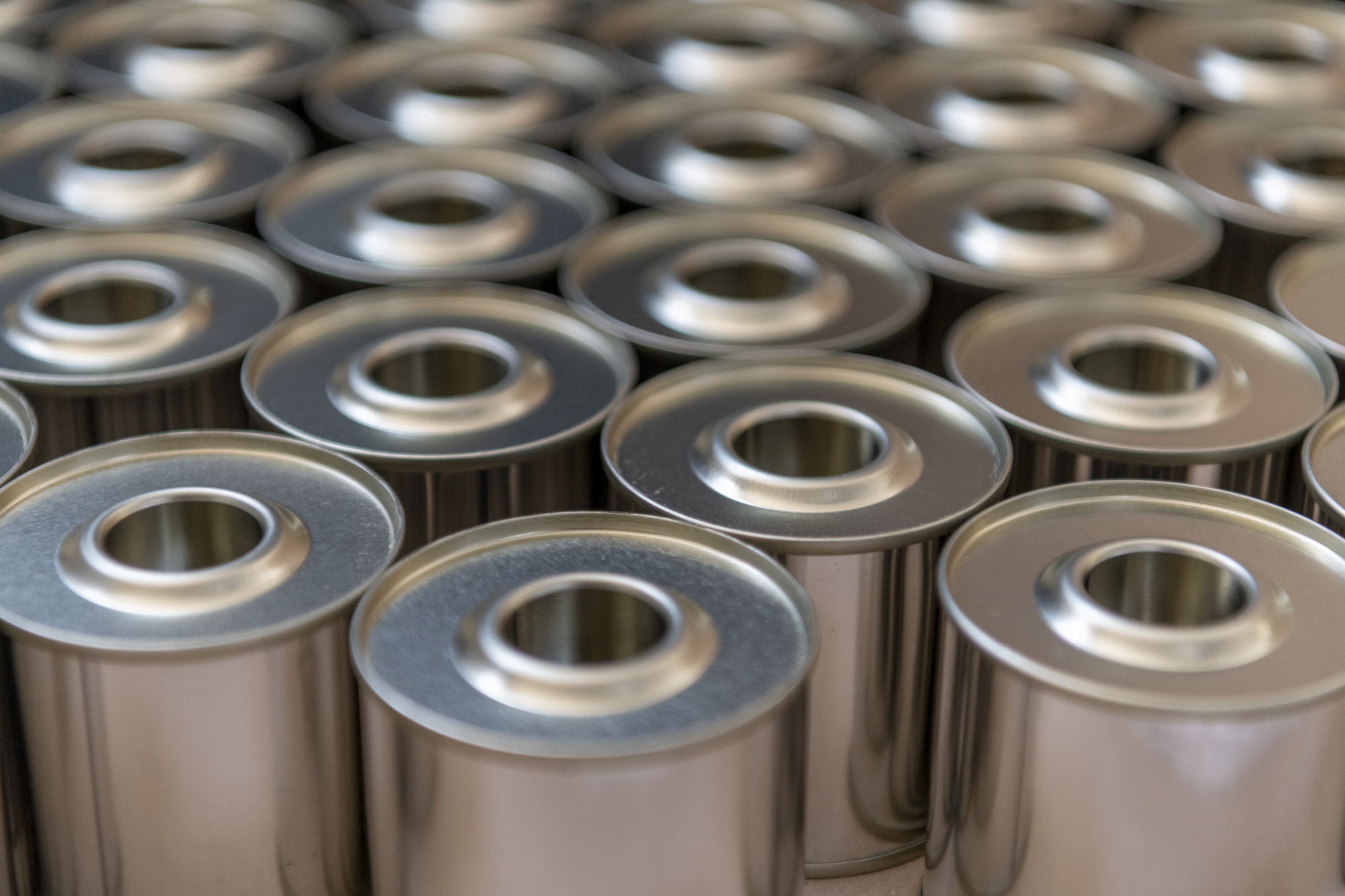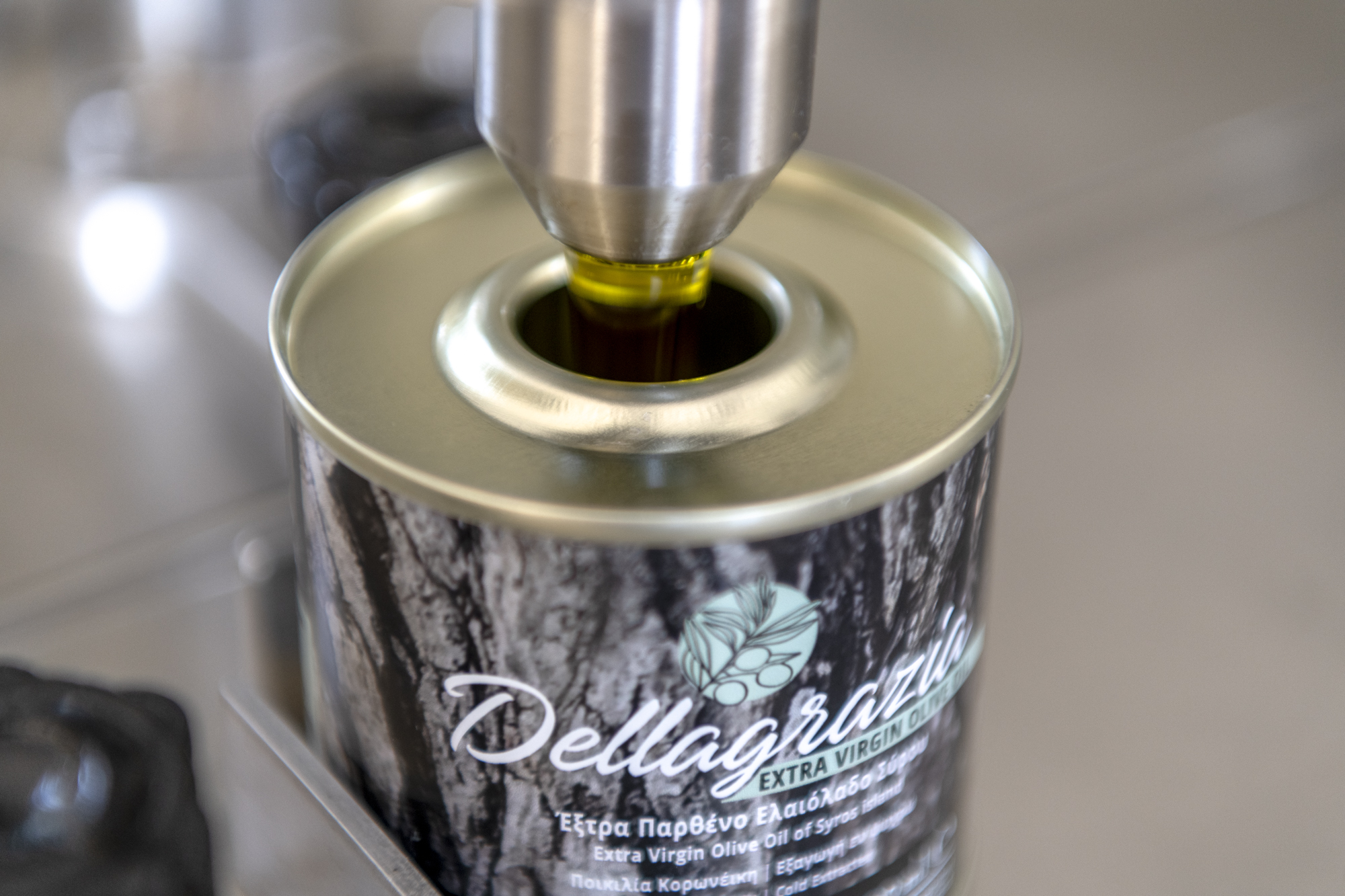 For the bottling of this extra virgin olive oil, we choose high quality special tinplate containers (100ml και 250ml) which totally protect the olive oil from the exposure to sunlight and its harmful effects while maintaining its power, taste and ingredients for a long time.