Dellagrazia Extra Virgin Olive Oil, is the achievement of our vision, and through our personal experiences and our love of the land and its products we aim to produce and offer a high quality olive oil with exceptional nutritional value.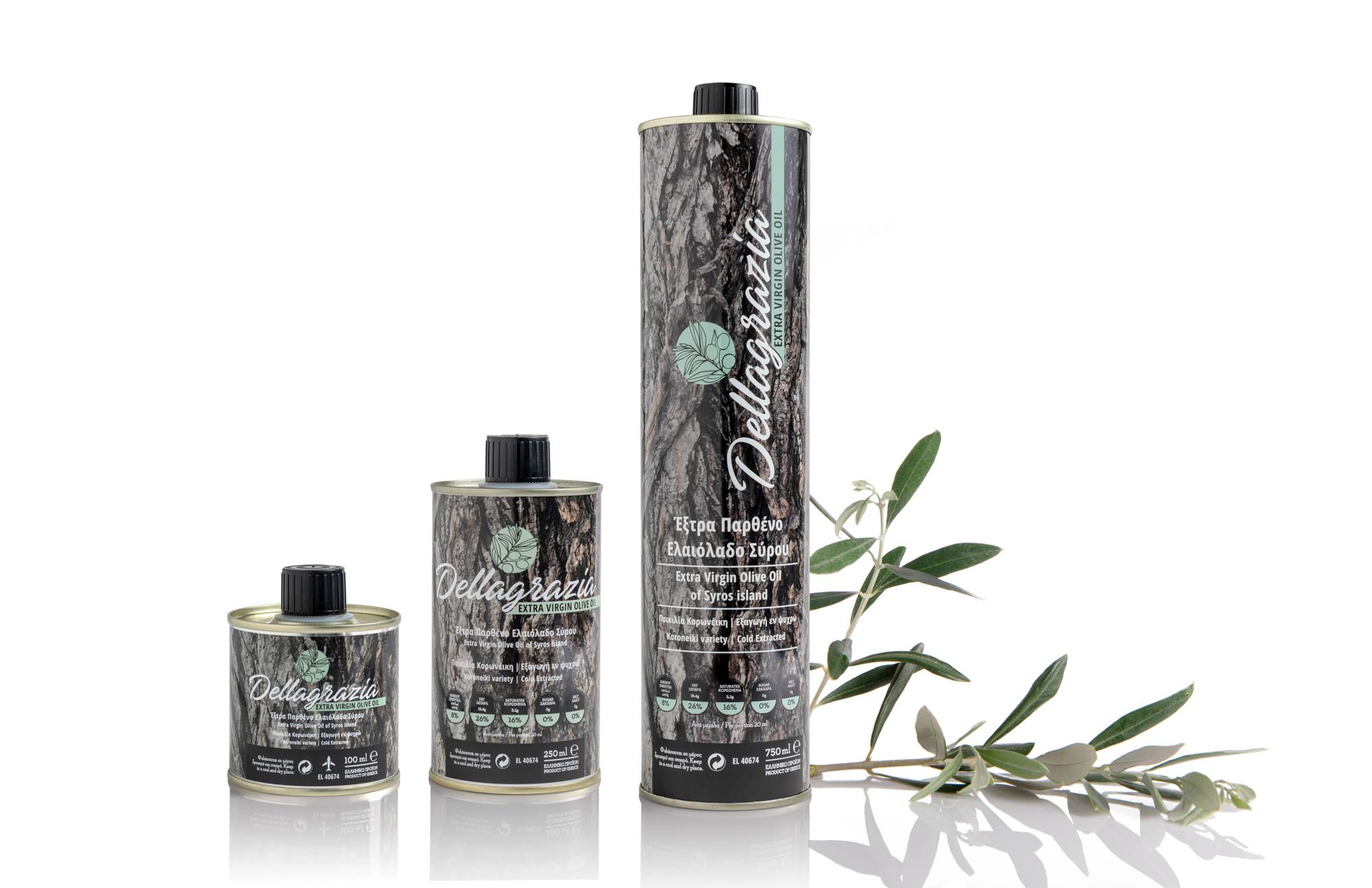 Dellagrazia Extra Virgin Olive Oilis is made of olives from the Koroneiki cultivar. These are picked between mid-October to the beginning of November when the olive fruit is still unripe and green, giving the olive oil the feel, taste and aroma of fresh olives as well as guaranteeing exceptional organoleptic properties.



The olive oil from this olive is of exceptional quality with an intense golden-green hue, rich fruity aroma and a refreshing taste as well as a powerful antioxidant effect. The three tasting qualities which define it is Fruity, Bitter and Peppery. The bitterness and pepperiness are the results of polyphenols, substances connected to a series of exceptionally beneficial properties to our health.